All Saints' Church Seagrave presents a Christmas concert with Capriccio; comprising local professional musicians: Clare Lee (violin), Eleanor Graff-Baker (violin), Liz Paling (viola), John Bean (cello) and Jeremy Kinder (piano). The program to include Corelli's Christmas Concerto, White Christmas, Let it Snow and other famous classics.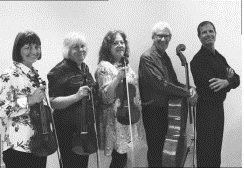 Tickets £12.50 (under 18s £8)
to include interval wine, soft drinks and light refreshments.
Tickets from Mervyn Harris: 01509 812366
[email protected]
Proceeds in aid of Seagrave Church Repair Fund