Family Ministry
We aim to minister to as wide a range of groups within the church and the local community as possible. Below are the main areas we cover.
Home groups
We have a number of groups that meet in the evenings and during the day. Small groups should offer something extra that we cannot achieve in regular congregational meetings. Whatever the small group objectives may be, the most important purpose of a small group, in our opinion, is GROWING AS INDIVIDUALS, TOGETHER! There are two factors which we believe to be key in achieving this and which should form the foundation of small groups before we jump straight into Bible study. One is sharing the questions we have about biblical texts and going deeper into what God has for us in the bible and the other is praying for and supporting each other in our walk with Jesus.
Contact Duncan Beet for more information.
We have a number of weekly groups both in and out of church. They include groups for toddlers as well as children up to school year 6. In addition we hold a summer holiday club and follow up sessions covering different festivals. Follow this link for more information.
Currently we offer three different groups for young people from from Year 7 upwards. These run in term time and look at the Christian faith in different ways. Follow this link for more information.
Baptism Preparation
There are two baptism preparation sessions which are run by
two members of the church family, Gareth McCague and Marian Smith. You will meet both Gareth and Marian at the 11.00 service. They will come to your home at a mutually convenient time, usually in an evening when children are asleep (hopefully!) Gareth and Marian will go through the baptism service with you, helping you to explore what is involved with it. Each session will last less than an hour.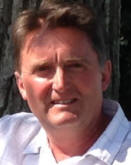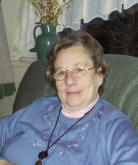 You then meet with Duncan Beet to arrange the baptism.
Christianity Explored
Once or twice a year we run Christianity Explored sessions. Christianity Explored does exactly what it says on the tin. It's an informal way of investigating the Christian faith. It explores who Jesus was, what his aims were, and what it means to follow him. No prior knowledge or faith is assumed. You're not asked to pray, sing, or read aloud, and you can ask any question you like. Or, if you prefer, you can come along and simply listen.
Contact Duncan Beet for more information
Funeral ministry
At the heart of every funeral led by a Church of England minister is the good news of God's love for every unique human being. Each service is designed to reflect that love alongside the story of a particular life.
There are so many choices that can help to make the service personal, including:
Where it happens – at a crematorium, in a church, at a green burial site, in a funeral director's chapel
The structure of the day – where the service begins, whether the funeral will move from one location to another and where things will finish.
The choice of coffin and transport
Flowers
Personal items at the service, such as photos or memorabilia
Music and hymns – sung by congregations or soloists or recordings
Readings – poetry, from friends, and the whole Bible to choose from!
A tribute or eulogy – shared by family and friends, or read on your behalf by the minister
Prayers and reflection – you could contribute and special interests of your loved one can be shared
Your funeral director will usually organise the basic arrangements and you can then discuss the finer points with Duncan our rector. Contact Duncan Beet for more information the service.