The Turbulent Priest, Friday 25th October.
The latest comedy musical play by James Cary and James Sherwood. 850 years ago Thomas Becket was famously murdered by four knights in Canterbury Cathedral. A Turbulent Priest follows the extraordinary story of Thomas and King Henry ll, their bromance, bust-ups and betrayals. In short, plenty to sing about.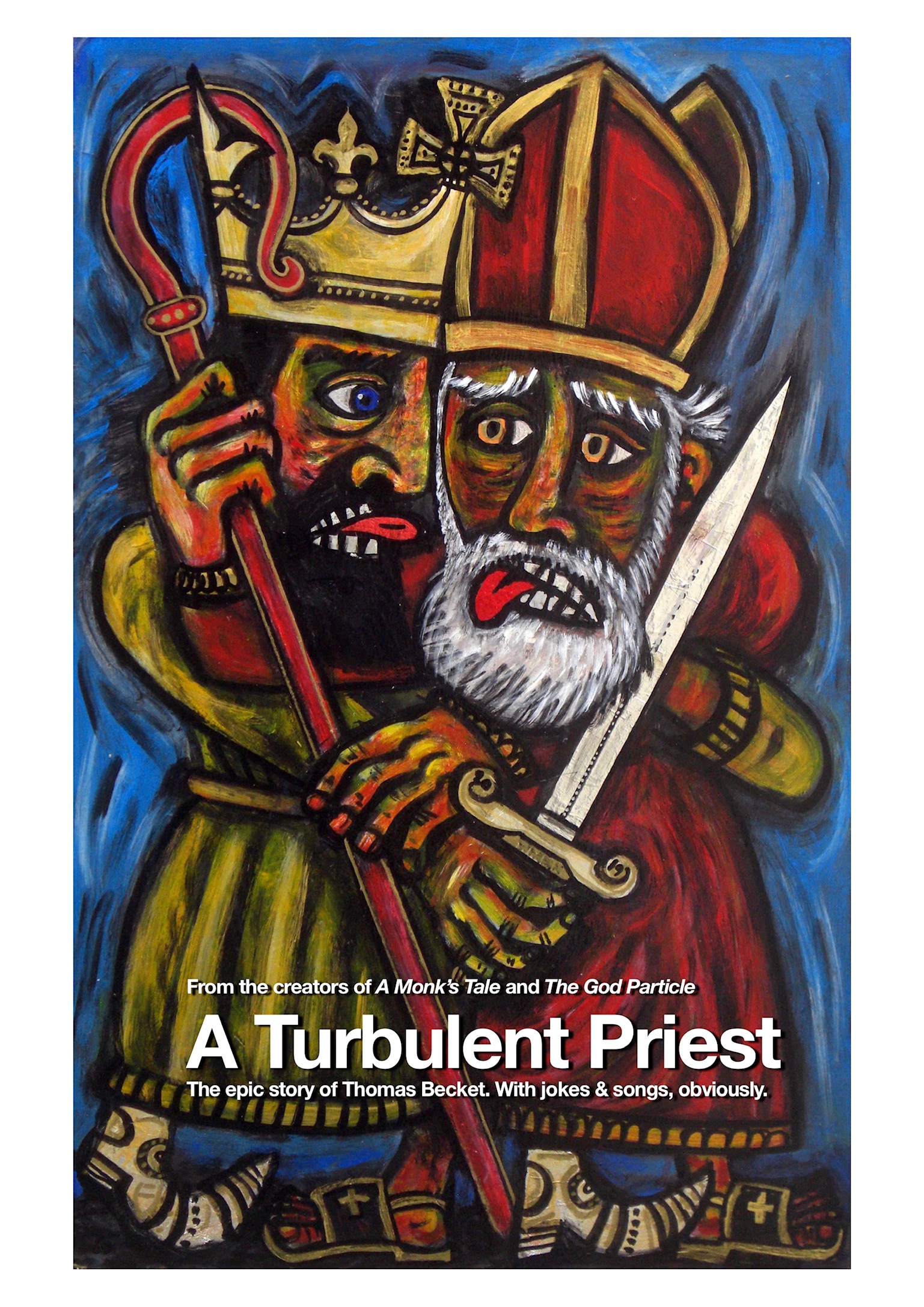 A Turbulent Priest
Following the success of last year's God Particle play we have invited the same theatre group to present their current production. The Turbulent Priest will be appearing at the Edinburgh Fringe Festival in August before touring the country. This will be a great event to invite non Christian friends and family too.
Tickets cost £10 per person and are available from the Benefice Office . Please telephone 01509 812493 or see Joy Wood in person. Numbers are strictly limited so please get yours early ideally before the end of August to avoid disappointment.
Help Please
We will again need overnight accommodation for three people on the Friday night. The cast is one male and one female with a tour manager who has not yet been appointed. If you are able to help out by providing bed and breakfast for any of them please have a word with Joy. Thank you.